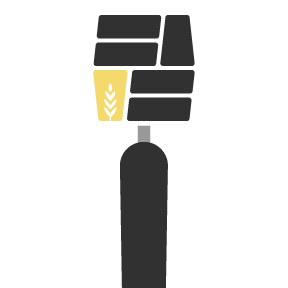 COUNCILS' KOLSCH
German Kolsch
4.2% ABV • 12 IBUs
Named after our home community. Crisp, dry, easy drinking, and refreshing. Golden-straw color. Minimal hop flavor and aroma.
Cheers CB!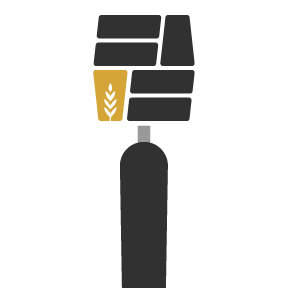 Floyd the Barbarian
Session IPA
4.75% ABV • 30 IBUs
Inspired by Nirvana + a yeast strain called 'Barbarian'. An easy drinking, cloudy, hazy, session IPA. 100% Citra hops adds citrus, orange, and grapefruit character.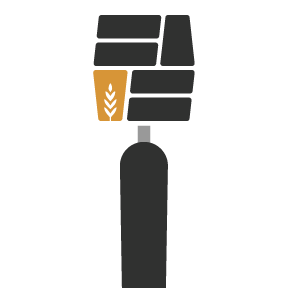 Floyd on Royds
Imperial IPA
8.7% ABV • 37 IBUs
We took our Floyd recipe and put it on steroids (Royds) with this Imperial IPA. Super big citrus bomb from grapefruit puree Simcoe and Citra hops with a strong malt backbone.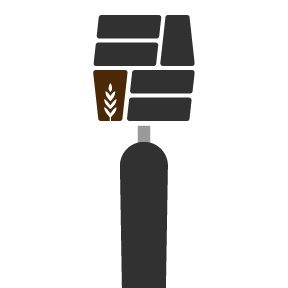 Blufftown Brown Ale
American Brown
5.5% ABV • 32 IBUs
This brown ale is malty, chocolaty, and nutty with a healthy amount of Pacific Northwest hops for a very well balanced yet slightly complex American Brown Ale.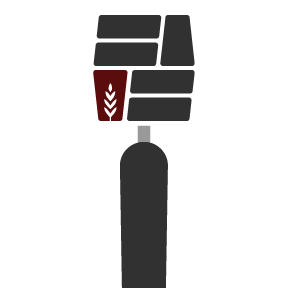 100 Block Bock
Traditional Bock
5.8% ABV • 21 IBUs
3 traditional German style Bock showcasing three different types of Munich malts that contribute complex, toasty, malt sweetness with a smooth classic German lager finish.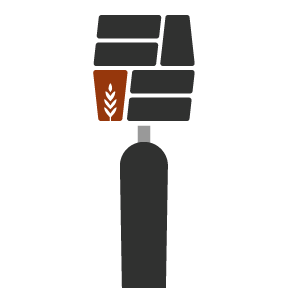 Worthy Cause Amber
Amber Ale
5.1% ABV • 18 IBUs
Fermented with Kolsch yeast leaves this beer clean and crisp. Sweet caramel malt flavor with classic Chinook hops to balance the sweetness. Proceeds from each pint served are donated to Promise for Paws – a local 'worthy cause' that provides a loving environment for senior dogs.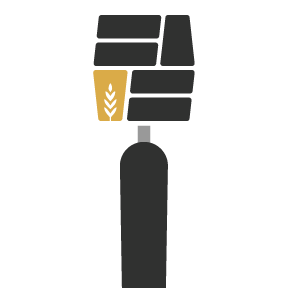 IPA Without A Face
American IPA
7.3% ABV • 55 IBUs
A dank, American IPA with tropical fruit undertones. Give your glass a good swirl to really break out the aroma. A blend of four hops creates a complex, hoppy experience.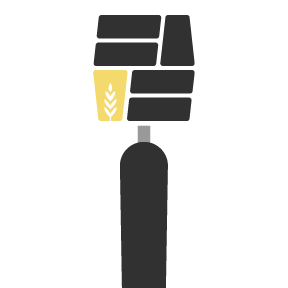 Chili buzz
Chili Beer
5.2% ABV • 12 IBUs
Local honey adds some sweetness to counter the perfect touch of heat from the peppers used in this beer. The jalapeno aroma and flavor dominate this beer with fresh pepper character you would expect from a chili beer.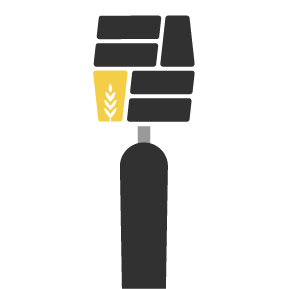 29/Eighty
American Pale
5.7% ABV • 38 IBUs
Named after our location, where we cross paths at the intersection of I-29 and I-80. This beer is not too hoppy and allows the malt to shine through. Medium body supported by Pacific Northwest hops.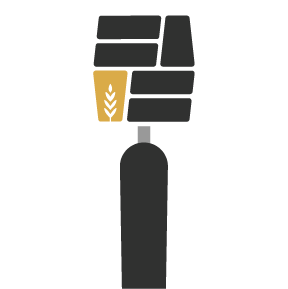 Eddie Bridge Hands
Berlinner Weisse
3.0% ABV • 5 IBUs
Like our beloved sculptures over the S. 24th Street bridge, this beer is unique, different and hard to understnad. Tart, golden beer based from Pilsner and wheat malt. Crisp and bright. Real pink guava and pineapple fruit give the beer a very refreshing finish. Easy drinking, low alcohol.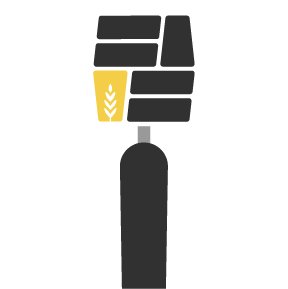 Keepin' On Saison
Saison
5.7% ABV • 30 IBUs
Pale color, dry, refreshing, crisp. A very unique yeast strain that produces a lot of fruit and spice character. The beer finishes with a nice black pepper character and it's Dessie's favorite!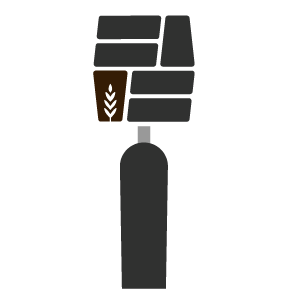 Stay Oatful, Dream Big
Oatmeal Stout
7.0% ABV • 36 IBUs
An exceptionally smooth oatmeal stout with hints of coffee characteristics supported by an underlining chocolate finish. Named after Marshall's big dream and the determination of what it takes to keep on truckin'.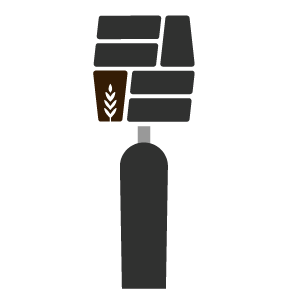 Pott. Co. Porter
American Porter
5.6% ABV • 27 IBUs
Named after Pottawattamie County this is our nod at hopes of beginning our regional growth! An American Brown Smoked Porter with cherry wood smoked malt that adds to the complexity of this chocolaty, malty porter.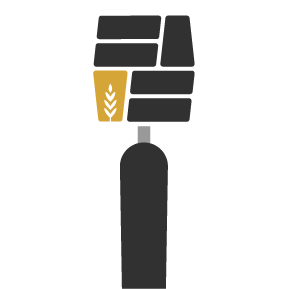 FFBCO Hefeweizen
German Hefeweizen
4.5% ABV • 12 IBUs
50% wheat and 50% barley. Low hop flavor and aroma. Unique yeast strain produces clove like spice character, bubble gum, and banana flavors and aromas.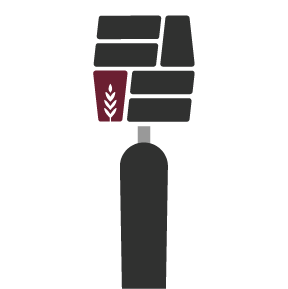 Blue-Tylicious
Fruited Sour
3.0% ABV • 5 IBUs
Tart kettle sour beer, based on Pilsner and wheat malt. Crisp and bright. We always use 100% real fruit and blueberries give this beer a beautiful color, refreshing finish to balance out the tartness. Easy drinking, low alcohol.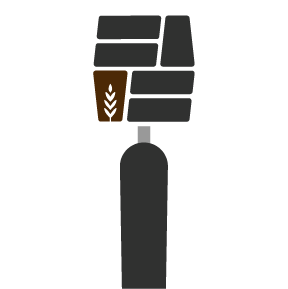 Don Mega
Barleywine
9.6% ABV • 75 IBUs
Huge beer with tons of body, character and complexity. A very hoppy yet well balanced, high alcohol beer. Cozy up to the bar with one of these pours!
Crossing Paths at the intersection of
Craft Beer & Community