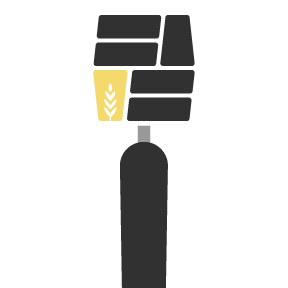 COUNCILS' KOLSCH
German Kolsch
4.5% ABV • 12 IBUs
Named after our home community. Crisp, dry, easy drinking, and refreshing. Golden-straw color. Minimal hop flavor and aroma.
Cheers CB!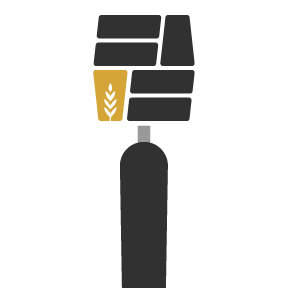 Floyd the Barbarian
Session Hazy IPA
5% ABV • 30 IBUs
Inspired by Nirvana + a yeast strain called 'Barbarian'. An easy drinking, cloudy, hazy, session IPA. 100% Citra hops adds citrus, orange, and grapefruit character.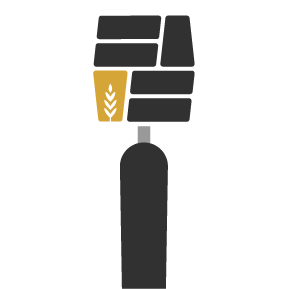 FFBCO Hefeweizen
German Hefeweizen
4.5% ABV • 12 IBUs
50% wheat and 50% barley. Low hop flavor and aroma. Unique yeast strain produces clove like spice character, bubble gum, and banana flavors and aromas.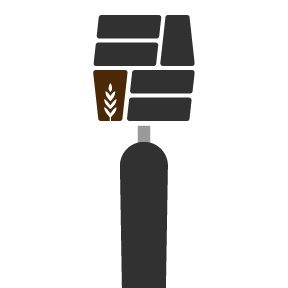 Blufftown Brown Ale
American Brown
5.8% ABV • 32 IBUs
This brown ale is malty, chocolaty, and nutty with a healthy amount of Pacific Northwest hops for a very well balanced yet slightly complex American Brown Ale.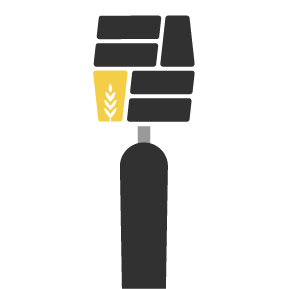 29/Eighty
American Pale
5.7% ABV • 38 IBUs
Named after our location, where we cross paths at the intersection of I-29 and I-80. This beer is not too hoppy and allows the malt to shine through. Medium body supported by Pacific Northwest hops.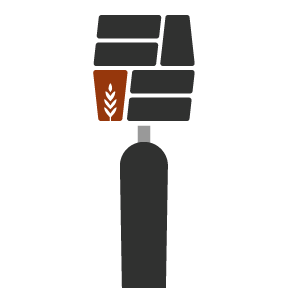 Prickly pearendipity
Berliner Weisse – Sour
5% ABV • 8 IBUs
A kettle sour with over a pound of 100% real prickly pear puree per gallon of beer added during fermentation. The prickly pear is the fruit of a cactus, aptly named a prickly pear cactus.  The inside of the fruit has a vivid purple color similar to fuchsia and adds a beautiful and unique shade of red to the beer.  The aroma is a blend of earthy, floral, and soft fruits including strawberry and melon. The sweetness of the fruit slightly subdues the tartness and adds soft flavors that mirror the aroma.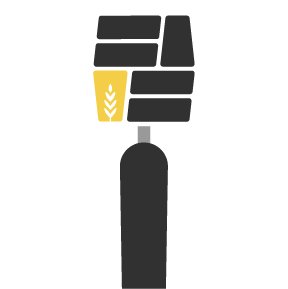 Double F'd IPA
Double IPA
9% ABV • 67IBUs
Double F'd IPA showcases Mosaic and Simcoe hop varieties with an abundance of hop complexity including citrus, berries, stone fruit, tropical fruit, as well as earthy and herbal aromas and flavors. Finishes with a sweet and subtle malt balance. The double F'd is for Full Fledged. Get your mind out of the gutter!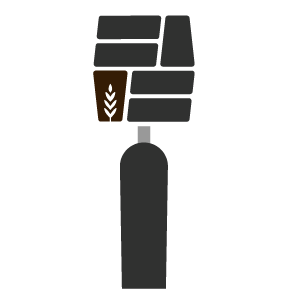 Stay Oatful, Dream Big
Oatmeal Stout
7.0% ABV • 36 IBUs
An exceptionally smooth oatmeal stout with hints of coffee and chocolate characteristics supported by underlying chocolate finish. Named after Marshall's big dream and determination to keep on truckin'.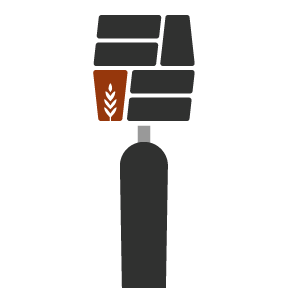 Worthy Cause Amber
Amber Ale
5.1% ABV • 18 IBUs
Fermented with Kolsch yeast leaves this beer clean and crisp. Sweet caramel, malty with classis Chinook hops. A portion of taproom proceeds are currently donated to the First Responders Foundation Council Bluffs Chapter.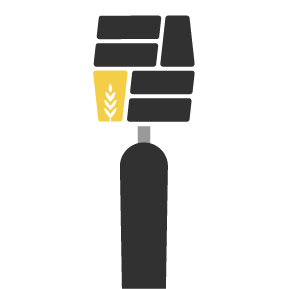 Haze Dweller
Imperial IPA
9.5% ABV • 33 IBUs
Showcases an impenetrable haze, soft body and mouthfeel, with incredible flavors and aromas bursting of tropical fruits. Backed by a touch of citrus, and hint of vanilla. Juicy from start to finish.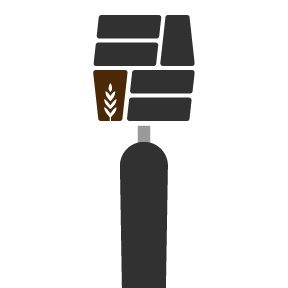 Don Mega
Barleywine
9.6% ABV • 75 IBUs
Huge beer with tons of body, character and complexity. A very hoppy yet well balanced, high alcohol barleywine with a touch of sweetness. Belly up to the bar for this one with it's high alcohol content!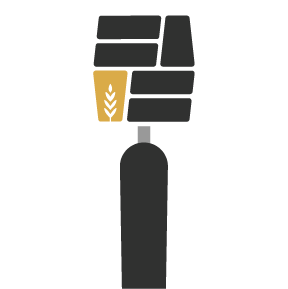 Chli Buzz
Chili Beer
5.2% ABV • 12 IBUs
This beer has a touch of sweetness to counter the perfect amount of heat from the peppers used in this beer. The jalapeno aroma and flavor dominate this beer with fresh pepper character you would expect from a chili beer.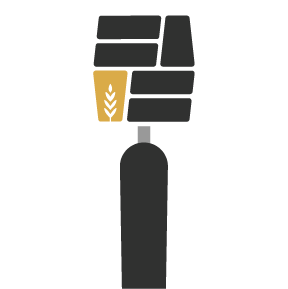 Dank Heavens
American IPA
7% ABV • 70 IBUs
Loaded with Columbus and Simcoe hops from start to finish. Takes a step back from all the citrusy, fruity IPAs and delivers a dank IPA with a resinous finish. Thank heavens for this beer!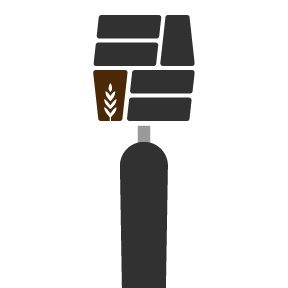 Vienna Lager
German Amber Lager
5% ABV • 18 IBUs
A smooth, clean, German, amber lager brewed with malt that is rich, bready and toasty. German hops were used to lean a balanced finish.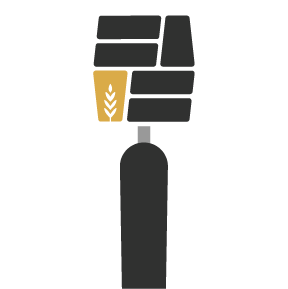 Cafe Maxima
Coffee Beer
7% ABV • 10 IBUs
Brewed with rich malts, real pumpkin, and a blend of spices along with cold dripped Jazzy Java Coffee, which is from the local Em & Liv's Hard Bean Coffee shop. Perfectly balanced to allow the rich malt to come through so you can still taste the complexity of a well-crafted ale.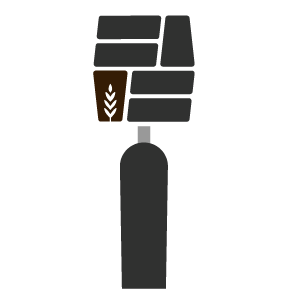 Spicy Nib
American Stout
7% ABV • 36 IBUs
Tons of roasted malt character layered with chocolate nibs and spice for added complexity. A wonderful chocolate aroma and flavor upfront, followed by a slight cayenne pepper spice that slowly creeps up behind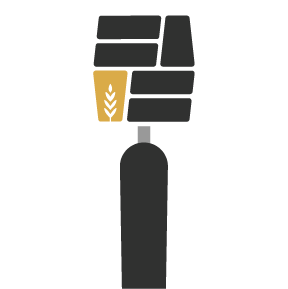 Rotating Small Batch
Varies
Varies % ABV • Varies IBUs
We are always trying new small batch recipes or recreating small batches we've had on tap prevsiously. Typically we will have one or two on tap in addition to our flagship and seasonal beers. 
Crossing Paths at the intersection of
Craft Beer & Community